The versatile beauty of Coastal Blackbutt an enduring favourite
Product: Coastal Blackbutt 180
 Whether you have a modern or traditional interior design style, Coastal Blackbutt seamlessly enhances the aesthetics of your home.
Created responsibly to bring beauty to your home  
If you prioritize eco-friendly materials, coastal blackbutt timber is a responsible choice. Sourcing timber from sustainably managed forests ensures the long-term viability of this beautiful timber species.
Our patented design also ensures the most beautiful timber is used on the top layer, with the remaining timber utilised in the bottom and middle layers. Nothing goes to waste, even the sawdust is used for energy generation necessary in the production stage.
With 9 layers of coatings designed to extend the lifetime of our boards, allowing for sanding up to four times, or about every 10 to 15 years, this popular timber is built to bring beauty that will last a lifetime.
Explore our timber flooring collections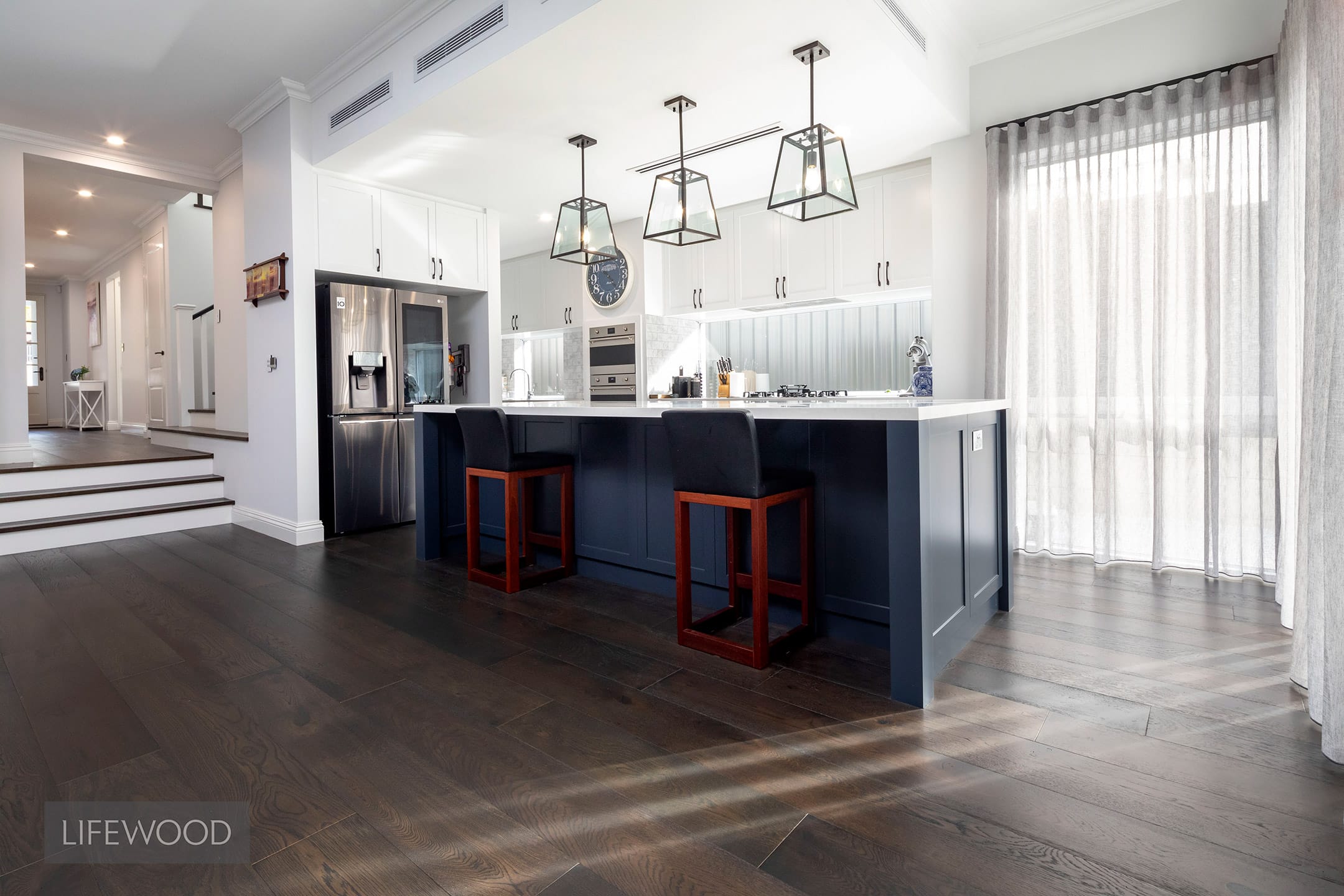 Download the price guide and discover the price of your new floor