AT THE HEART OF SOMETHING BEAUTIFUL AND WORTHWHILE, THERE IS HONESTY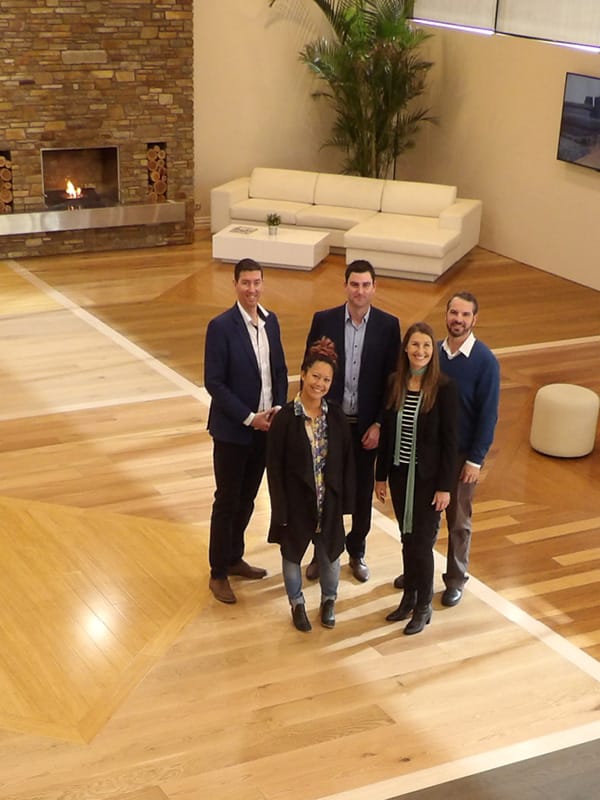 The natural texture, warmth and presence of a timber floor is the greatest contributor to the character of a home. Our Collections, of premium Australian hardwood flooring and French Oak flooring, create a quality of light, a canvas of colour and mood, which reflect your personality and lifestyle. Walking on luxurious solid wood floors makes every day an indulgence. If you're committing to this lifetime investment, we believe the business process must be the best we can provide, and the product consistently amazing.
At Lifewood, we set ourselves the goal to create the most consistently superior floorboards available. It meant searching harder for reliable and sustainable timbers. It meant inventing our own processes so we could deliver uncompromising standards. And it meant being a leader in world-class standards for installation craftsmanship.
We want to deliver a gorgeous product and faultless experience with our company, which you will treasure for life.
Mark Hutchison
Founder and Managing Director
NO PRESSURE, NO DIAMONDS …
With a heart for renewable, sustainable timber flooring options, coming from his science and horticultural background, Mark Hutchison began working in bamboo flooring.
Over the next few years and business partners, Mark learnt, by some devastating lessons, about an industry which cut corners, aimed for the cheapest price, delivering low quality goods and terrible service.  He learnt that his priority should be a business that certainly placed people first over profit: It was his passion to give a person the best possible product and service he could. He went out on his own to put into practice his beliefs.
His Bamboozle Perth flooring business boomed and the handpicked staff, from sales through to the trades who installed the product, carried through the integrity and honesty Mark believed people should experience when investing in the single most important element of making a beautiful home – the floors.
But the biggest lesson was yet to come.  After years of laying beautiful, sustainable flooring, customers found this new, natural product they had in their homes, began cupping, creating ridges and dips, due to the extreme climate here in Australia. "It's a terrible, terrible thing to upset someone's home," says Mark. "That transferred to me. Every day, I personally heard a lot of heartache. We had to find an engineering solution to fix this."
While bankruptcy was looming with half a million dollars-worth of warranties to deal with, the team under Mark would not give up. They were developing a new patented technology which would revolutionise the wooden flooring industry. Meanwhile, every single warranty was being honoured, every single customer was looked after with the integrity Mark had set out to instil in his business life. "Not a single person was ignored, everything was rectified and all customers affected became future referrers of the business", he says. The experience tore down everything Mark thought he knew about his life, both personal and business.
From the devastation came a new, stronger heart on which to rebuild. The company regained its reputation and respect, and in a short time, had developed a world-first, newly engineered board which would resist climactic, cleaning and other harsh onslaught's that could be thrown at timber floorboards.  A thriving multi-million-dollar business was born again. The customer base grew, alongside with trust in a renewed reputation for the best quality flooring in the business. People began asking for top of the range, hardwood flooring. .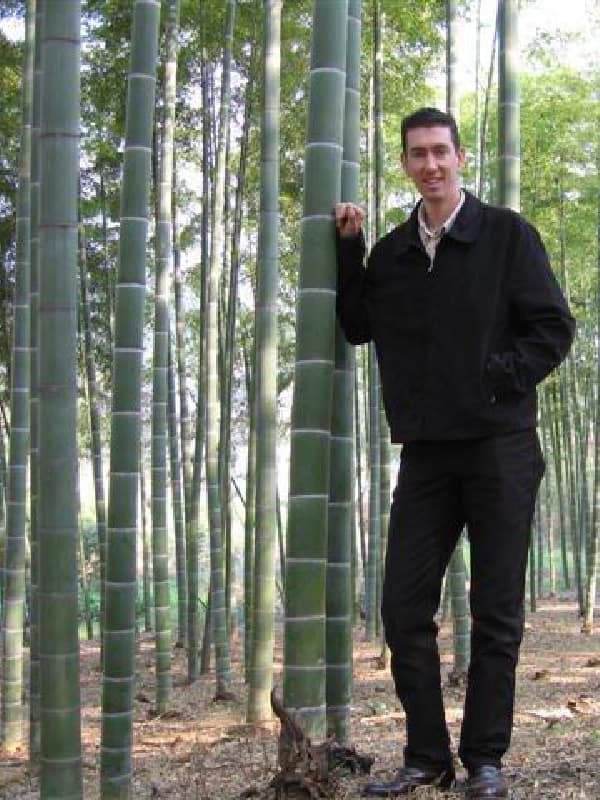 The Lifewood family today
A LIFETIME OF EXPERIENCE AND LEARNING MEANS YOU CAN HAVE A BEAUTIFUL FLOOR FOR LIFE
To date, the Lifewood team has warmed the hearts and homes of over 6500+ happy customers of wooden flooring in Perth, for more than 16 years. Our product and service has been refined to perfection. Here's how:
… Integrity and honesty are the cornerstone of the Australian-owned Lifewood business.
… Lifewood staff are handpicked by founder, Mark Hutchison, for their integrity, competency and customer focus. We have full time quality assurance staff in our production factories; our installers are accredited Lifewood installation technicians; we have our own delivery drivers; and a flooring engineer to maintain and monitor the longevity of the boards. Everything is in-house. Lifewood staff are required to be fundamentally good people – it our job to enhance the lives of our customers.
… Customers will feel safe and reliant on our highly refined business systems, from helping you choose the flooring product right for you, to precision measuring, and smooth delivery and installation.  All peace of mind, no surprises.
… We offer exclusive and patented products, backed by Lifetime warranties. The Lifewood guarantees are not matched by anyone in the industry.
… In our revolutionary Stabilised Solid timber flooring, we offer an extensive range of colours, species, finishes, board sizes and installation methods.
… All floors are stocked locally in our hardwood flooring Perth premises, and can be installed within weeks.
… You don't want untrustworthy tradies in your home – our craftsmen are highly trained, mature and family friendly.
… You can visit our large, award-winning timber flooring Perth showroom with professional experts in flooring design and manufacture, who will guide you through easy decision making.
… Lifewood are timber and bamboo floor specialists – that's all we do and have done for 16 years, refining our craft over 6500+ floors. The only product you will get from us, is one we alone have made for you.
… All our timbers are responsibly sourced, and we plant trees for every floor we sell.
… We design floorboards for the Australian climate and environment.
Trust in your lifetime investment …. trust Lifewood..
Over 6,500 happy customers and counting …
Talk to us
We've helped over 6,500 people over the last 16 years. Let us help you achieve the look and feel you deserve.
Visit the Showroom
Meet the Lifewood family and experience what our beautiful timber flooring can do for your home.
Select your floor
Walk on your new floor in Perth's largest timber flooring showroom, and take home your free samples.