TIMBER STAIRS PERTH SPECIALIST
Turn your staircase into a design showpiece
Discover the cost of your floor, fully installed
TIMBER STAIRS PERTH SPECIALISTS
Elegant staircase design installed by world-class craftsmen.
Every staircase is different and every homeowner will have different style preferences.
Our experienced team of flooring consultants are available to help you find the perfect timber solution to compliment your interior style.
What type of staircase design do you want in your home?
EXPLORE STAIR DESIGN OPTIONS BELOW.
Between Walls or Stringer
Staircases that are between walls or stringers will consist of a tread, riser and nosing and finish flush with the wall or stringer edge.
One side of the staircase is exposed requiring a nosing edged finish or a flush (waterfall) finish.
Both sides of the timber staircase are exposed requiring a nosing edged finish or a waterfall finish.
Customised landings and solid tread landings of Lifewood timber stairs Perth homes.
Solid tread steps connected to a central steel spine or a steel side rail stringer.
Angled steps used to change the direction of the staircase design without requiring a landing.
Waterfall stairs are a completely square edged step with no overhanding tread. Waterfall steps can really compliment modern design styles.
Our world class team of craftsmens are remarkable in turning your ideas into real design peices throughout your home.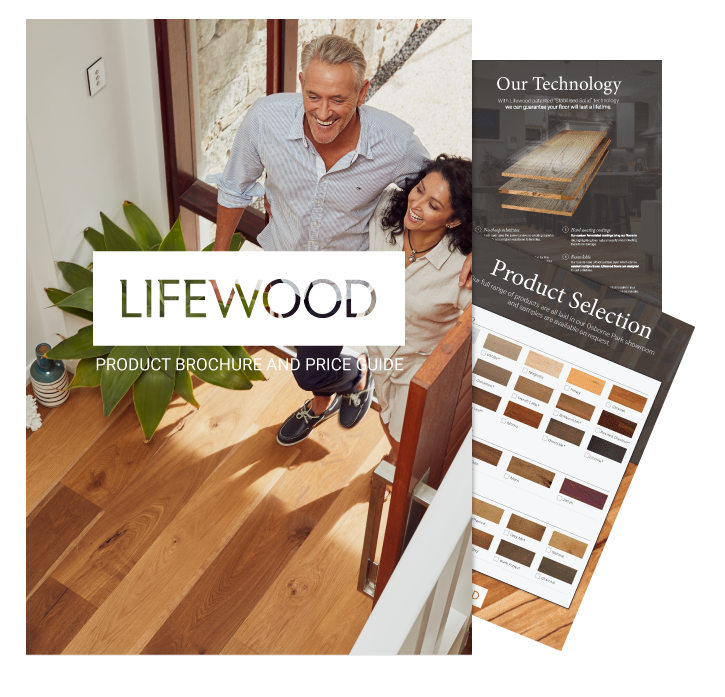 DISCOVER THE COST OF YOU FLOOR – FULLY INSTALLED
We supply across Australia
TRUSTED BY AUSTRALIA'S TOP BUILDERS & DESIGNERS