Grey Ironbark Timber Flooring
Grey Ironbark Timber Flooring
Grey Ironbark timber flooring is one of the hardest Australian timbers on the markert and is perfect floor for high traffic households.  Grey Ironbark flooring offers a large variety of colour from dark chocolate to nutty honey with a tight cathedral pattern.
PRODUCT SPECIFICATIONS
Species:
Eucalyptus

paniculata

Hardness
14kN
Thickness:
15MM
Width:
130MM – 180MM
Length:
1820 – 2100MM
Nosing length:
1800MM
Beading Length:
1800MM
Not sure how to choose a timber floor?
Download our Buyer's Guide to understand the most important questions, that help you discover the perfect floor for your home.
Grey Ironbark timber flooring Perth homes
Grey Ironbark flooring holds the same red tones and character as Jarrah timber but being a denser wood it makes a stronger floor. Walk on our whole collection at our Osborne Park showroom and see the best Ironbark flooring Perth has to offer at Lifewood.
STABILISED SOLID TECHNOLOGY
100% Grey Ironbark timber flooring from top to bottom
Our patented design combines the look and feel of solid timber with the strength and stability of engineered flooring.
Frequently Asked Questions about Grey Ironbark Flooring.
WHERE DOES THE PRODUCT COME FROM?
We're proud to say that Lifewood is the only company in Australia that controls the whole manufacturing process of its product.
From ethically sourcing all our logs, to production quality assurance in our factories in Vietnam and Indonesia, we control and can guarantee that every stage of the Lifewood manufacturing process is ethical and sustainable.
Learn more about how we changed our business structure in order to guarantee our ethical approach and remove our product entirely from China.
IS YOUR FLOOR SOLID TIMBER OR ENGINEERED?
Lifewood flooring is a mixture of both thanks to our patented Stabilised Solid manufacturing structure.
Our boards are engineered using solid timber on all 3 layers of the board. This enables us to use the most beautiful part of the timber as the surface layer and the less attractive pieces as the bottom layers. We're able to utalise a lot more of the tree with this method.
The middle layer of the board is cross-engineered at a right angle and functions as the core layer of the board. This cross-layering gives the core the ability to yield to the natural movement of its environment, and yet hold this movement entirely within its core, so it does not affect the top and bottom layers of the floorboard. This detailed, extensive part of the process is precise and quality controlled with great attention.
HOW DURABLE IS THE FLOOR?
All Lifewood floors are pre-finished timber boards which come with 9 layers of Polyurethane protective coating, applied to all 6 sides of each board. This makes the floor highly resistant to spillage and day to day surface wear.
This advanced coating makes the floor suitable for active households and is pet-friendly. Commonly, most surface scratches will just mark the coating and not penetrate the wooden surface. These scratches can be easily covered with a textile marker which we give to all our clients.
HOW DO YOU INSTALL THE FLOOR?
We will always suggest to direct stick a Lifewood floor.
Direct stick is a method of installation where the floor boards are glued directly to the sub floor using timber floor adhesives.
The advantages of this way of installation are that you can sand and polish the floor more times giving your floor a much longer lifetime, plus it eliminates hollow echo from under the boards.
WHAT IS GREY IRONBARK FLOORING?
Grey Ironbark timber flooring is a popular choice for Australian homes. Grey Ironbark is a native Australian hardwood species known for its durability, strength, and attractive appearance. It is a popular flooring due to its resistance to wear and tear and its natural resistance to termites and other pests.
WHAT ARE THE BENEFITS OF GREY IRONBARK FLOORING?
Grey Ironbark timber flooring is highly durable, resistant to wear and tear, and has a long lifespan. It is also resistant to termites and other pests. Additionally, it has an attractive, natural grain pattern that adds to the beauty of any interior design.
HOW DOES GREY IRONBARK COMPARE TO OTHER HARDWOOD SPECIES FOR FLOORING?
Grey Ironbark is one of the most durable Australian hardwood species, making it an excellent choice for high-traffic rooms. It is also more resistant to pests and decay than many other hardwood species, making it a popular choice for outdoor applications.
HOW DOES THE COST OF GREY IRONBARK TIMBER FLOORING COMPARE TO OTHER FLOORING OPTIONS IN AUSTRALIA?
Grey Ironbark timber flooring is considered to be a premium hardwood flooring option in Australia, and its cost can be higher than other flooring options. However, the exact price of Grey Ironbark timber flooring can vary depending on factors such as the grade of the timber, the size of the planks, and the supplier.
Compared to other popular hardwood flooring options such as Blackbutt, Spotted Gum, and Jarrah, Grey Ironbark timber flooring may be more expensive. However, we recommend you to consider the long-term value and durability of the flooring when comparing costs, as Grey Ironbark is known for its high durability and long lifespan.
Other types of flooring, such as laminate, vinyl, and engineered wood flooring, may be more cost-effective in the short term. But it may not offer the same level of durability and long-term value as hardwood flooring options like Grey Ironbark.
HOW DO I CARE FOR AND MAINTAIN GREY IONBARK TIMBER FLOORING?
Maintaining the appearance and durability of Grey Ironbark timber flooring is not too hard. We recommend you to sweep or vacuum your floor regularly to remove dirt and debris. And clean your floor periodically with a damp mop or cloth and a mild, pH-neutral cleaner. Additionally, it is important to avoid using abrasive cleaners or tools that could scratch or damage the surface of the timber.
HOW DOES THE DURABILTY OF GREY IRONBARK TIMBER COMPARE TO OTHER AUSTRALIAN TIMBERS
Grey Ironbark timber is one of the most durable Australian hardwood species and is renowned for its strength and resistance to wear and tear. It has a Janka hardness rating of 14, which means it is among the hardest and most durable Australian hardwoods.
Compared to other Australian hardwoods, Grey Ironbark is generally considered to be more durable than species such as Blackbutt, Spotted Gum, and Jarrah, although these species are also known for their durability and strength. However, it is important to note that the durability of timber can vary depending on factors such as the grade of the timber, the growing conditions of the tree, and how it is harvested and processed.
Explore homes with Grey Ironbark timber flooring.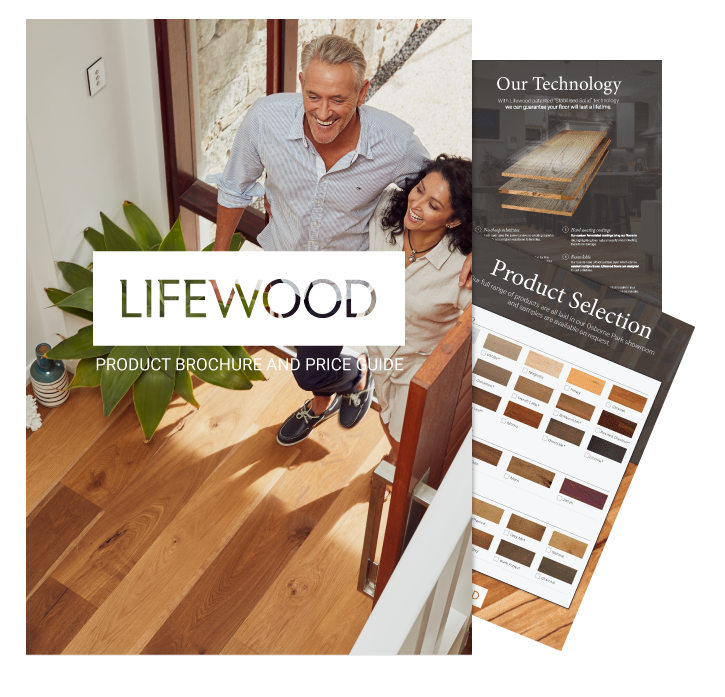 Discover the cost of your new Grey Ironbark floor, fully installed.
Transform your home in days.
We supply across Australia
TRUSTED BY AUSTRALIA'S TOP BUILDERS & DESIGNERS