Fill your home with the enduring beauty of Natures Blackbutt Flooring
Roleystone
Building amongst the trees of the Perth Hills, it makes perfect sense to bring natures blackbutt flooring indoors..
Take a walk through this  inspired new home
".. You can imagine..the floor beneath wrapping you up in it's
natural hues.."
From the moment you walk in the door, Blackbutt flows throughout this contemporary design home bringing a grounded warmth to every room. You can imagine the centrally located fire creating a gentle warmth in winter, the floor beneath wrapping you up in it's natural hues, while the world outside soaks up the chilly winter rains.
"Visited the showroom on Saturday morning, to be greeted by a very happy, professional consultant Brody. The information Brody had given us was exactly what we were looking for, not pushy and just after a quick sale. Both my husband and I felt very relaxed and not pressured. Cannot wait to post the pictures once the floor is laid."
Liz and Steve
"Incredible quality and service. I was very grateful that Tony and John were able to fit me in before Christmas. Mark Davies is an incredible carpenter and finished our rather large home off within 3 days. Exceptional work and exceptional quality. Very grateful and incredibly pleased. Thankyou for your service!"
V.K.
"Mitch and the team have been an absolute pleasure to work with. They are so friendly and helfpul. We chose from the French Oak collection. The quality of the flooring is beautiful! I would highly recommend getting your wood flooring from Lifewood."
Vicki T.
Job and Installation Information
Type of Job: 
Installation of Lifewood's  Blackbutt timber flooring.
Product:
Coating:
 Satin finish with 9-layered polyurethane UV protective coating.
Total Flooring Areas:
Entry
Kitchen
Family room
Dining room
Passageway
Job Details:
Install Lifewood  Blackbutt to new home
Lifewood's Blackbutt is a real Australian hardwood floorboard made with our patented design structure
All our floors are engineered using our patented Stabilised Solid® design. This design uniquely combines the look and feel of solid timber flooring with an advanced engineered structure. Only available at Lifewood.
Explore our timber flooring collections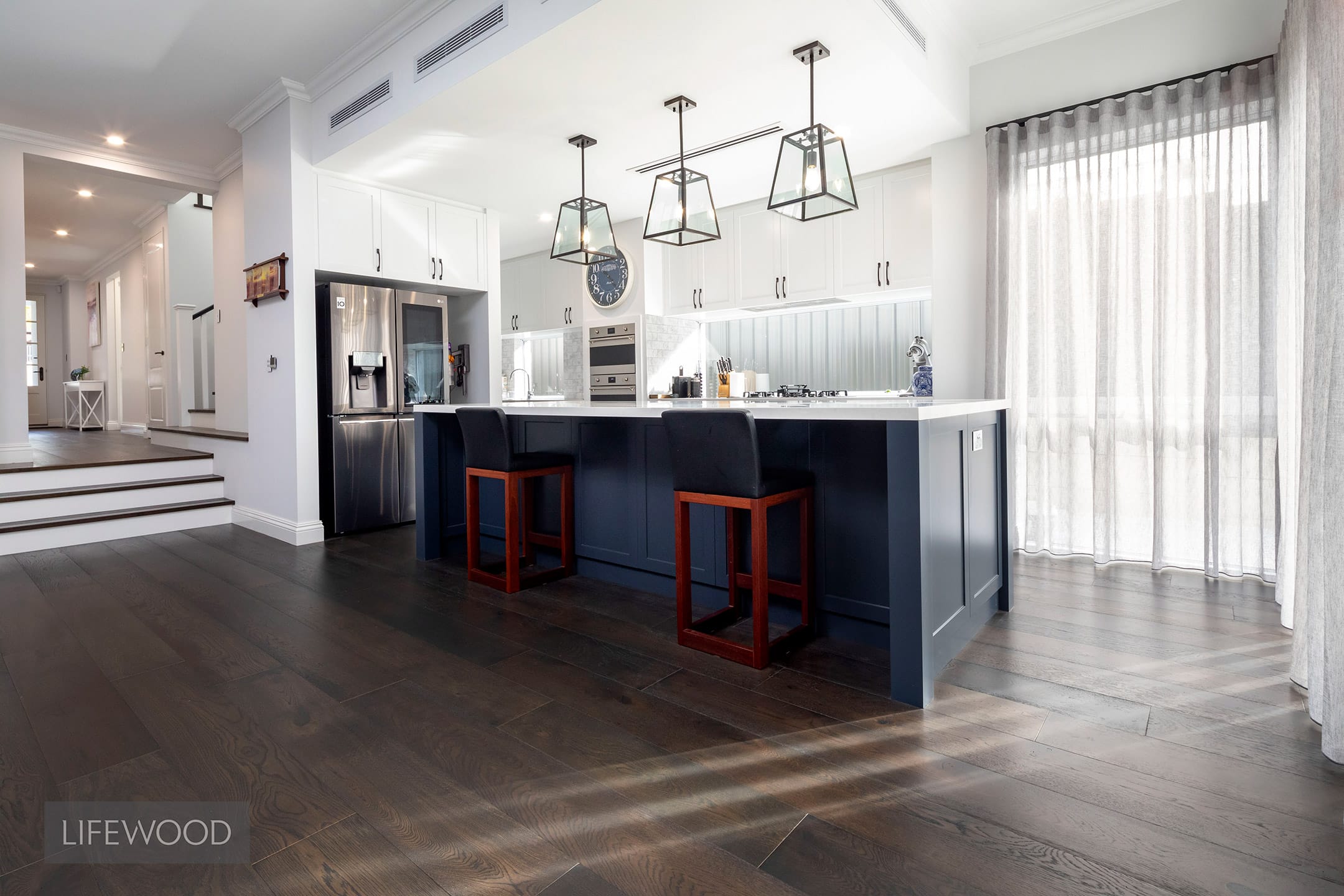 We are Hiring – Join the Lifewood family 
Visit us at our award-winning Osborne Park showroom
In just 20 minutes our consultants are able to understand the scope of your project, work with your design needs and walk you through all of our flooring options. Bring your house plan and we will measure it on the spot and give you a formal quote with samples to take home. To start your new build on the right foot, choose Lifewood to help you create the floor of your dreams and the rest will look after itself.
– Get Directions
Download the price guide and discover the price of your new floor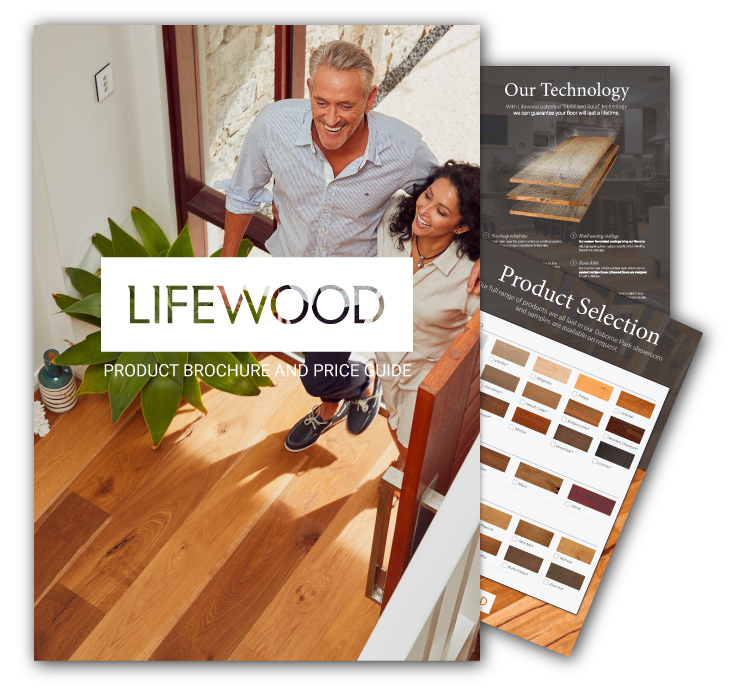 TRUSTED BY AUSTRALIA'S TOP BUILDERS & DESIGNERS