AUSTRALIAN HARDWOOD FLOORING COLLECTION
Specialists in Australian Hardwood Flooring in Perth
Just like our majestic countryside, Australian hardwood timber floors are durable, rich in colour and breathtakingly beautiful… It's easy to see why Australian hardwood timber is such a popular choice.
Our entire range of Australian timber flooring is created with 100% real timber utalising our patented Stabilised Solid engineering technology. 
Our Range: Australian Hardwood Flooring for Perth Homes
NARROW BOARD: 130MM, SEMI-GLOSS FINISH
WIDE BOARD: 180MM, SATIN FINISH
NARROW BOARD: 130MM, SEMI-GLOSS FINISH
WIDE BOARD: 180MM, SATIN FINISH
NARROW BOARD: 130MM, SEMI-GLOSS FINISH
WIDE BOARD: 180MM, SATIN FINISH
NARROW BOARD: 130MM, SEMI-GLOSS FINISH
WIDE BOARD: 180MM, SATIN FINISH
NARROW BOARD: 130MM, SEMI-GLOSS FINISH
WIDE BOARD: 180MM, SATIN FINISH
Rustic Blackbutt Flooring
NARROW BOARD: 130MM, SEMI-GLOSS FINISH
WIDE BOARD: 180MM, SATIN FINISH
Discover the price of your new floor.
Discover the price of your new floor.
Bring the natural beauty of Australian hardwood timber into your home
Stepping into a room with a grand sweep of Australian hardwood timber flooring underfoot is luxurious – a premium choice for your floors, which instantly brings a warmth of feeling.  
It is also the perfect canvas from which to design your home: Whilst it is beautiful in its own right, timber floors also hold a neutrality upon which you can create whatever look you desire for your home.
We can deliver across Australia within 7 days.
Not in Perth? We're able to have your floor delivered within 7 days of ordering. Samples are also available on request.
PATENTED STABILISED SOLID TECHNOLOGY
100% real timber from top to bottom
With our Stabilised Solid technology, Lifewood offers the most durable timber flooring Perth has to offer. We have combined the beauty of Australian hardwood solid timber flooring with the structure of an engineered floor.
Our Stabilised Solid technology creates a unique, highly reliable, solid engineered timber floorboard. We are 100% confident that our patented Lifewood wood floorboards will not cup or warp, and we guarantee them with a lifetime warranty
Scratch resistant coating
Moisture resistant design
Same timber top and bottom
Sustainably sourced and manufactured hardwood floors
We know how precious this natural resource is, which is why we take great care to ensure all of our timber is sourced from sustainable forestry. It's important to us to maintain harmony and ensure there is a balance between the needs of our customers and the needs of the environment..
LIFEWOOD HARDWOOD FLOORING PERTH SHOWROOM
See our beautiful Australian hardwood flooring options in our Osborne Park showroom
18 Hector Street West, Osborne Park, Perth
Premium coating, maximum protection
All Lifewood floors use premium quality coatings in 10 layers, which makes the coating never appear cloudy or opaque. Additionally, they are non-yellowing, so your floor will look beautiful for life. What's more, it helps protect the floorboard from damage and water.
CLIENT EXPERIENCES WITH LIFEWOOD
Hear from some of our clients with Lifewood hardwood flooring Perth homes
From the design stage to the timber floor preparation, and post-installation follow-up, our team is ready to take care of the whole process seamlessly and effortlessly. Just choose your favourite wood flooring with the help of a Lifewood consultant, and we will take care of the rest.
TRUSTED BY AUSTRALIA'S TOP BUILDERS & DESIGNERS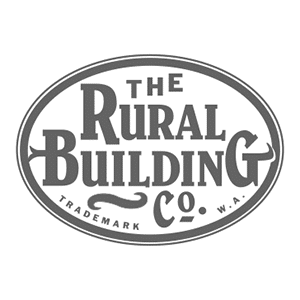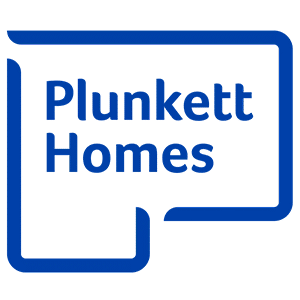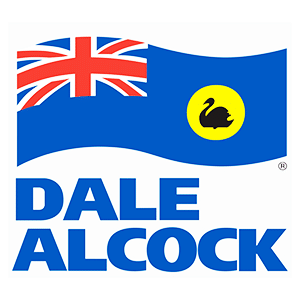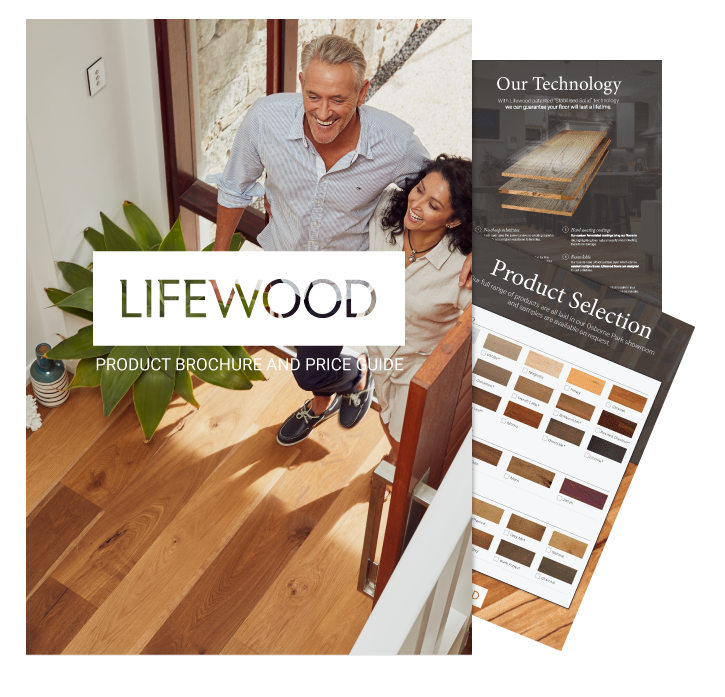 Get a quote on your new floor
OUR ENTIRE TRADE RANGE IS FULLY STOCKED AND CAN BE CONVENIENTLY INSTALLED IN JUST DAYS
We supply across Australia
Australian Hardwood Flooring FAQ
What is the most durable Australian hardwood floor available?
It is the hardness of the hardwood that will give the best indication of durability. The coating of a timber floor won't make your floor harder but it will affect how much your floor will show dents and scratches. According to Janka rating, Spotted Gum has higher hardness than the other Australian timber species we mentioned here. Refer to the Janka Hardness rating for a true indication of hardness for the major species.
Is Australian hardwood a good choice for homes with pets?
Pets and hardwood floors can actually live together in harmony. Many home owners who have hardwood in their homes also have pets, it's no secret that they can make a mess, and the floor can be scratched or dinged by pet claws. Check out our tips for caring your timber flooring with pets at home.
Which Australian hardwood floor species are the most popular?
The most popular Australian hardwood species used for timber flooring are Spotted Gum, Blackbutt, Jarrah, Grey Ironbark, Marri (WA), Tasmanian Oak and Victoria Ash etc. These timbers integrate the stunning beauty of timber and exceptional hardness, you're guaranteed to find one that suits your home style. Lifewood supplies Spotted Gum, Blackbutt, Jarrah, Marri, Grey Ironbark, all manufactured with our Solid Stabilised engineered timber flooring.
If you want a floor that will not only look good but also last a long time, the best option is hardwood timber flooring. The best Australian hardwoods for floorboards are – Jarrah, Blackbutt, Spotted Gum, Marri.
1 Blackbutt
Blackbutt is a strong, durable hardwood. It can be used for a range of exterior and interior applications including framework, decking and flooring. Blackbutt engineered timber flooring is the perfect option for bringing the feel of Australian nature into your home. A wonderful softly-toned canvas for all styles of home, Blackbutt hardwood flooring makes you want to snuggle down within its warmth.
Have a look around some nice homes installed with Lifewood blackbutt engineered timber flooring.
2 Jarrah
A Jarrah timber floor feels like a rich red wine in front of an open fire – warm, enveloping, great for a both grand home steeped in history or for a smart, modern look. With its lush rose tones, this timeless, stunning timber is only grown in Western Australia's South West, and will add an abundance of atmosphere to any home. Jarrah is a unique Australian hardwood renowned for its durability, it's a popular choice for home flooring, joinery, indoor and outdoor furniture.
See our clients talking about why they choose Jarrah for their home.
3 Ironbark
Ironbark is one of the hardest Australian timbers on the markert and is perfect for high traffic households. Lifewood Grey Ironbark flooring a large variety of colour from dark chocolate to nutty honey with a tight cathedral pattern.
4 Spotted Gum
Spotted Gum is one of the most popular Australian timber species among all of the Australian hardwood flooring options. Its wavy grain and mix of light brown tones produce an attractive blend of Australian timber tones and features. Lot's of Perth homes installed lifewood engineered Spotted Gum flooring.
5 Marri
Marri flooring springs to life in your home, brimming with natures texture and personality. Predominately a light blond-coloured timber, Marri timber has distinctive black gum veins interwoven throughout the Marri floorboards. Explore Perth homes with Lifewood Marri timber flooring.