Charcoal Oak Flooring Overview
A beautiful deep grey that delivers impact to any space. Easy to work with, Charcoal oak flooring is an interior stylist's delight. Every Lifewood floorboard is made of three layers of the same wood.
Not sure how to choose a timber floor?
Download our Buyer's Guide to understand the most important questions, that help you discover the perfect floor for your home.
The Elegance of French Oak Flooring
French Oak flooring has an elegance that is hard to find in any other flooring product. It's appeal hasn't diminished over the years, and with the development of Lifewood's extra long and extra wide floorboards, it is now in even higher demand. French Oak is generally considered to be superior to other oak varieties: it has a higher tannin content, which in turn gives more colour variety; it has a tighter grain structure, meaning it is far more dense and it's also a more stable timber, perfectly suited for Australia's harsh climate. Lifewood sources French Oak from a few trusted, well-managed plantations in France, including the Troncais forest, one of the finest in Europe which supplies sustainable French Oak from 200 to 250 year old trees. All our sources are PEFC accredited to ensure only sustainable sourced timber is used in the production of Lifewood French Oak floors.
| | |
| --- | --- |
| Floorboard thickness: | 15mm |
| Floorboard length: | 2200mm |
| Floorboard width: | 220mm |
| Nosing length: | 1800mm |
| Beadinglength: | 1800mm |
Like Charcoal Oak Flooring? See More Lifewood Homes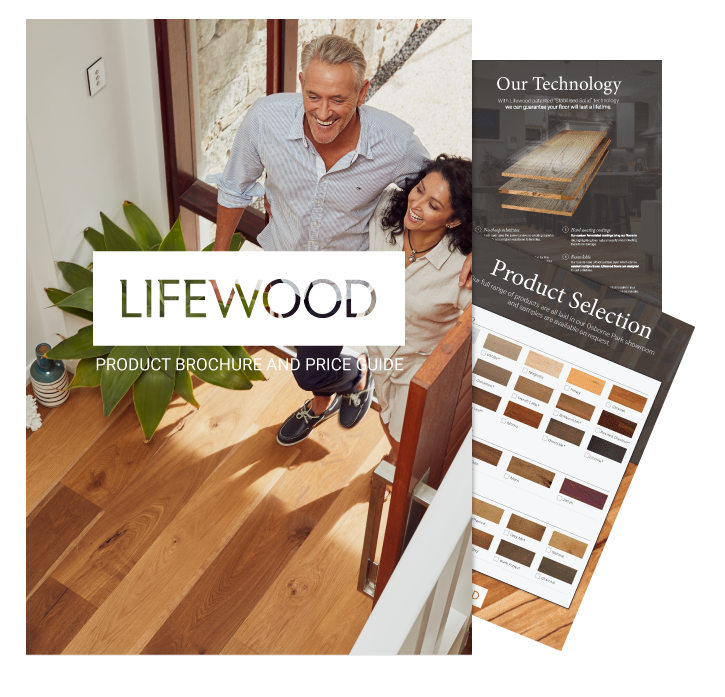 Discover the cost of charcoal French oak flooring – fully installed
We supply across Australia
TRUSTED BY AUSTRALIA'S TOP BUILDERS & DESIGNERS