Enhance Your Home's Luxury with a Natural French Oak Staircase
Product: French Oak Natural, 220mm Matt Finish
French Oak flows throughout to create a consistent look and feel
A beautifully crafted staircase is a joy to walk on every day..
Installed by an experienced craftsmen installer, this staircase has become a centrepiece that will bring endless pleasure to our clients and a sense of luxury to their home. So whether you're building or renovating, choosing our timber flooring is a sustainable, long term investment in the beauty and value of your home.
Our client chose to install French Oak Natural to all areas with the exception of bedrooms, creating a feeling of harmony from the moment you arrive. As you enter the home, the staircase draws your attention. With lighting that adds mood and provides a visual reference when ambient light is low. These simple choices made before construction starts allow function and beauty to come together seamlessly.
Our French Collection offers 8 colours ranging from the crisp light tones of Antique White through to the deep, rich colour of Black Forest, making this collection a versatile range that caters to every interior design style.
Explore our timber flooring collections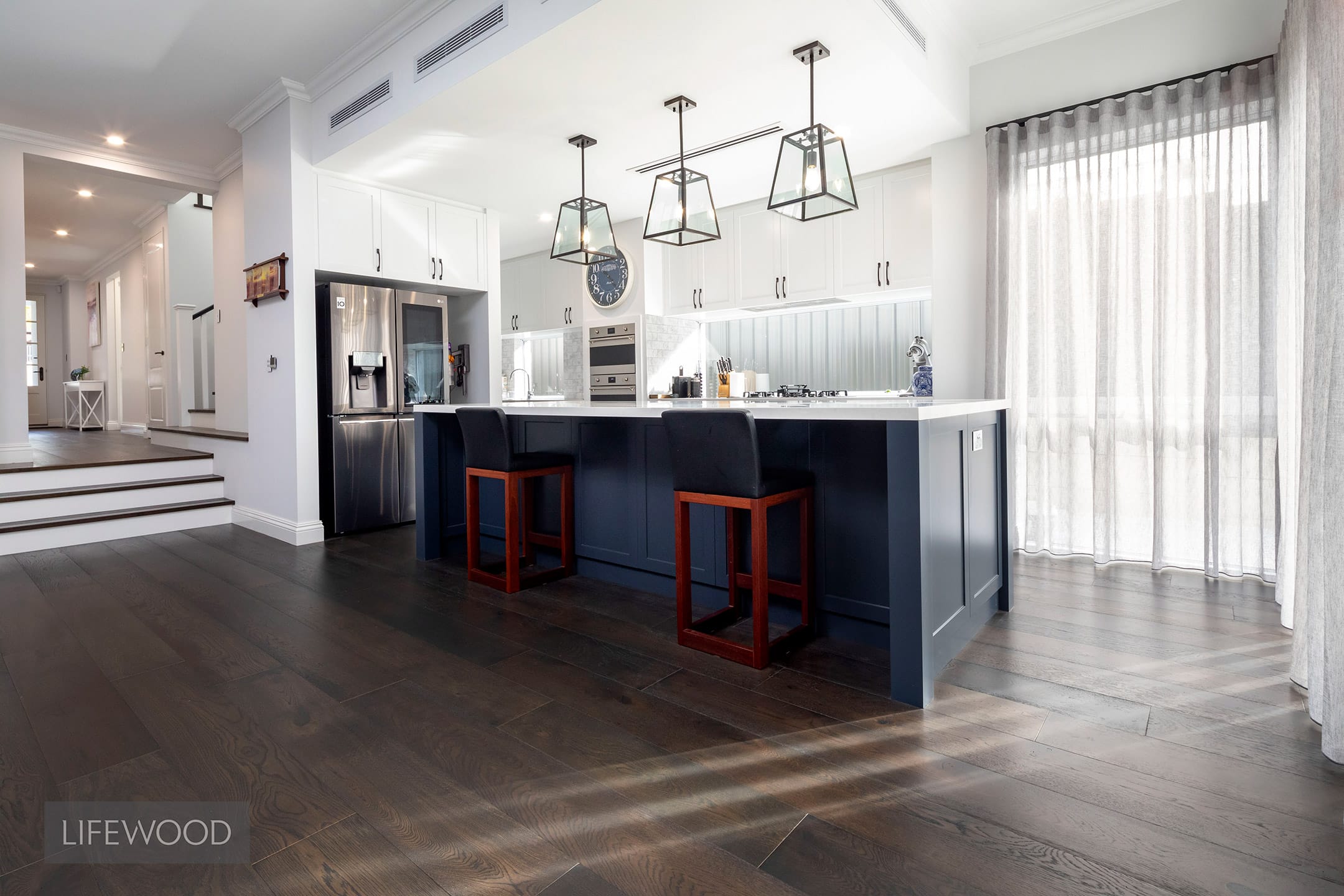 Download the price guide and discover the price of your new floor