Inviting Contemporary Design with Coastal Blackbutt
Coastal Blackbutt timber creates timeless elegance. 
This new home by Ocean Blue Constuction is a perfect representation of modern design elements combined with the natural touch of hardwood timber flooring.
Our premium Coastal Blackbutt flooring option boasts a unique blend of contemporary style and natural charm, thanks to its inviting grain patterns and warm, rich tones.
Wood Specification
Lifewood Coastal Blackbutt
Width: 180mm
Thickness: 15mm
Coating
All our floorboards are pre-finished and come with 9 layers of polyurethane UV protective coating.
Total Flooring Areas
This complete flooring of this home was 89 square metres total floor space and the areas covered were as follows:
Entry
Ground floor hallway
Open plan living, dining and lounge
Upper level landing
Staircase
Coastal Blackbutt flooring seamlessly blends with any decor style.
Designed to look good and last a lifetime.
Blackbutt timber flooring offers several beautiful design elements that can enhance any interior design style:
Unique grain patterns: Blackbutt is known for its distinctive grain patterns that range from straight to wavy, adding a natural texture and character to your flooring.
Warm Tones: The warm, honey-toned color of Blackbutt flooring adds a touch of warmth and coziness to any room.
Versatility: Blackbutt's neutral color palette and simple lines make it a perfect match for a wide range of decor styles, from modern minimalism to coastal chic.
Durability: Blackbutt flooring is known for its toughness and resistance to wear and tear, ensuring a long-lasting, beautiful floor for years to come.
Sustainability: As a species of Eucalyptus, Blackbutt is a sustainably sourced and renewable resource, making it an environmentally-friendly choice for flooring.
These design elements, combined with the natural beauty and durability of Blackbutt flooring, make it a popular choice for anyone looking to add a touch of sophistication and style to their home.
Explore our timber flooring collections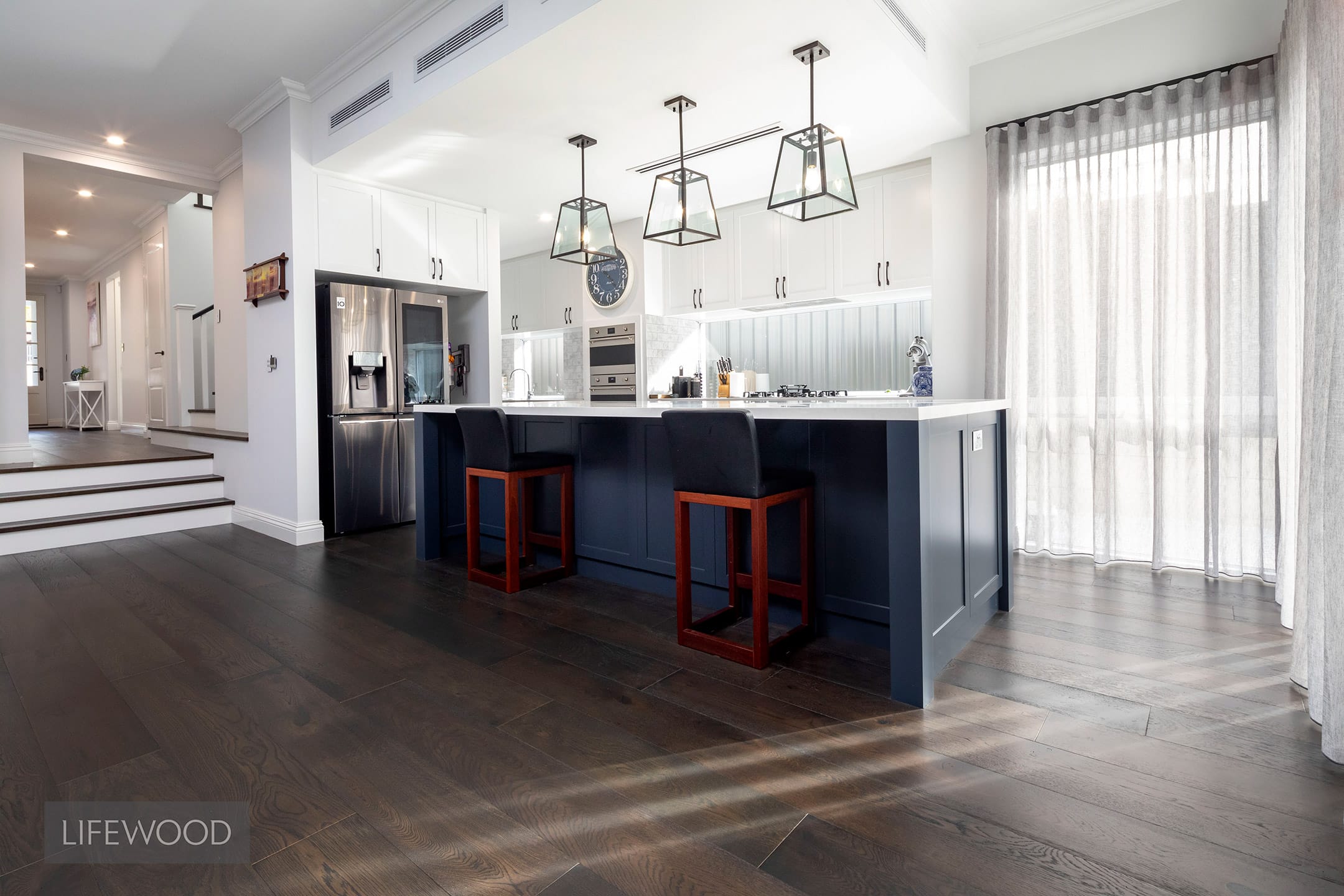 Download the price guide and discover the price of your new floor