The Perfect Blend of Style and Durability with Grey Ironbark
Home renovation with Grey Ironbark timber flooring. 
This home renovation was designed to combine traditional elements with modern interior design features and finishes.
Grey Ironbark gives the perfect touch of elegance as its natural colour variance enables it to blend with a large variety of colours from light to dark.
It was a pleasure to work with Xon Construction on this Perth renovation project.
Wood Specification
Lifewood Grey Ironbark
Width: 180mm
Thickness: 15mm
Coating
All our floorboards are pre-finished and come with 9 layers of polyurethane UV protective coating.
Total Flooring Areas
This complete flooring of this home was 174 square metres total floor space and the areas covered were as follows:
Entry
Study
Family room
Kitchen
Dining room
Lounge
Games room
Master bedroom
Bedroom 3 & 4
Installed in days, beautiful or life.
A blend of tradition and modernity in this home renovation.
Bring the classic beauty of traditional style into your modern home with Grey Ironbark Flooring. Its red and brown hues and unique grain patterns showcase the natural elegance which blend seamlessly with a wide range of design palettes.
Whether you prefer a classic look or a modern twist, Grey Ironbark's versatility makes it the perfect choice for adding depth and character to your space.
Its durability and low maintenance also make it an ideal choice for busy households and will add long-lasting value to your home.
So why not blend tradition with modernity, and upgrade your home with the stunning beauty of Grey Ironbark Flooring today?
Explore our timber flooring collections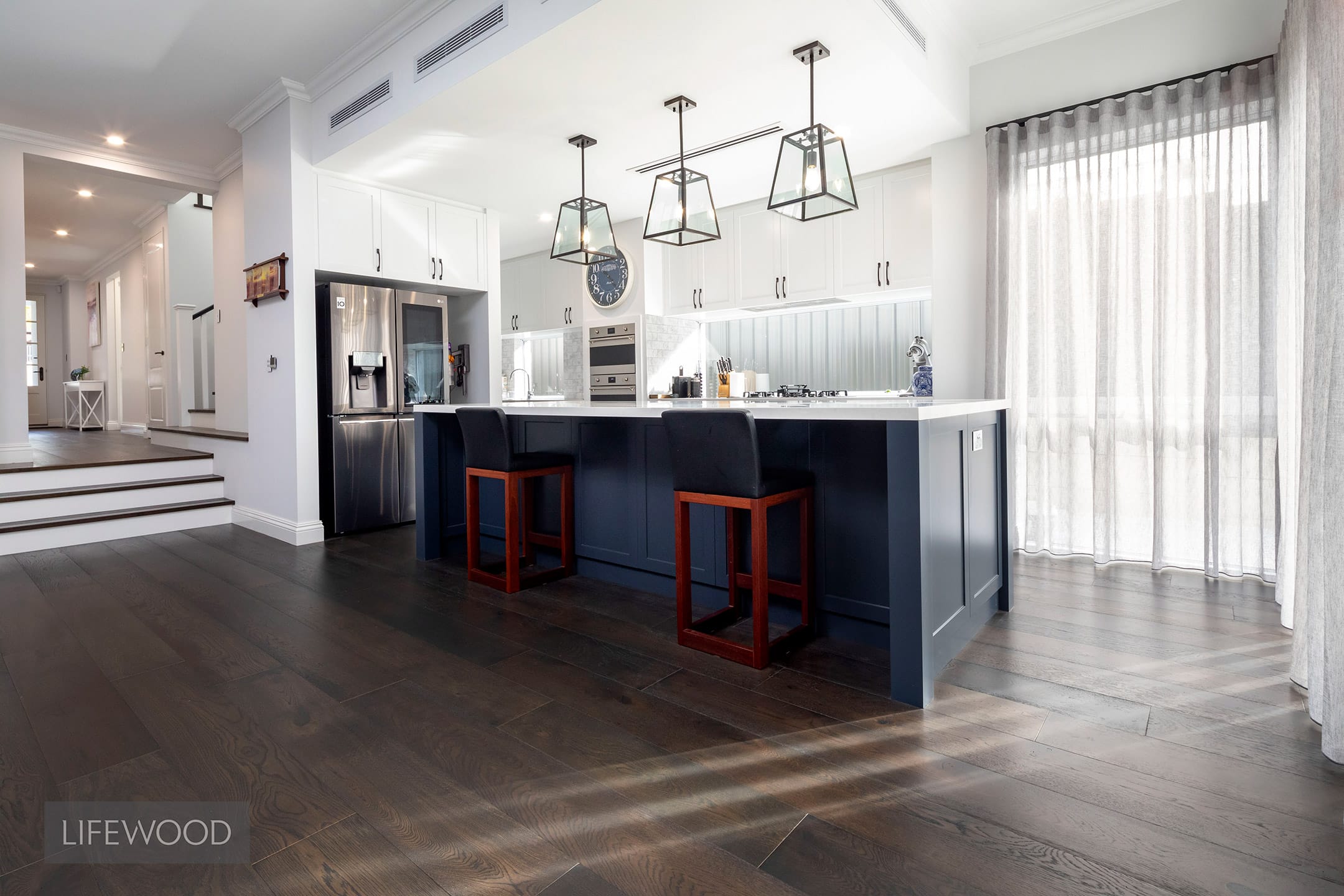 Download the price guide and discover the price of your new floor