Elegant Coastal Design with Limed Wash Oak Flooring
Perth, Burns Beach
"Limed Wash flooring perfectly captures the coastal look and feel, combining it with the natural, elegant grains of French Oak timber."
Take a walk through our client's beautiful oak flooring creation
The Client's Journey With Lifewood
Being an engineer, our client was originally attracted to Lifewood because of our Stabilised Solid technology and our sustainable manufacturing process.
After a few short moments walking around the showroom, the couple quickly gravitated towards the Limed Wash French Oak as it perfectly matched the fresh, coastal look they had envisioned for their new home.
As a young family living so close the beach, another important factor is the durability of the floor and how well it will hold up over time. Our entire French Oak collection is protected with a 9-layered, non-toxic polyurethane coating to ensure lifetime value.
The matte coating and brush effect finish also make the floor easy to clean and maintain while hiding any surface scratches or scuff marks which may naturally occur over the lifetime of your floor.
The white spring wood fill gives the floor a sandy beach look
The Beauty of Limed Wash French Oak Flooring
Limed Wash throughout the home creates a very light energy and a versatile canvas for the rest of your interior design. The sandy beach look can be a perfect solution for lightening up and rejuvenating low light, darker homes.
The spring-wood and grains in all our Limed Wash flooring contain a white fill to give the wood a sandy effect, bringing out the beach look.
As you will see in the client's home, even with the beach look, French Oak flooring still holds its elegance and is complimented by the marble kitchen bench-top and modern furniture.
To avoid using beading around the island kitchen bench, the project manager for this job coordinated with the builder to ensure the kick boards were left off until the flooring had been installed.
See the full gallery of another beautiful oak floor by Lifewood
Job and Installation Information
Type of Job:
Supply and installation of Lifewood's premium Limed Wash French oak flooring.
Product:
Coating:
Matte finish with 9-layered polyurethane UV protective coating.
Areas Covered:
Ground Floor
Entry
Passage
Living
Kitchen
Baby's room 
Installer
Installation time:
Pre-finished Solid Limed Wash Oak Flooring
Visit us at our award-winning Osborne Park showroom and take the Lifewood 20-minute tour.
In just 20 minutes our consultants are able to understand the scope of your project, work with your design needs and walk you through all of our flooring options.
Bring your house plan and we will measure it on the spot and give you a formal quote with samples to take home.
To start your new build on the right foot, choose Lifewood to help you create the floor of your dreams and the rest will look after itself.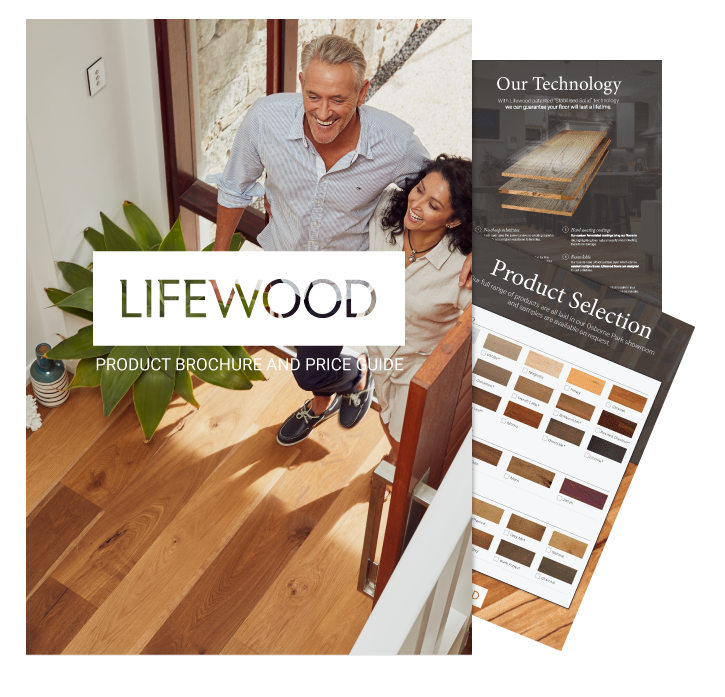 Download Our Price Guide
Discover the price of your floor fully installed and learn more about our extensive range of timber flooring.