The world's most desired timbers handcrafted into a floorboard invented right here in Perth
Transform Your Home With Perth's Largest Range Of European Oak & Australian Timbers
See some of our clients beautiful timber flooring creations…
World-class timber flooring with a lifetime warranty
Your floor will match what you see in the showroom or your money back*
Visit Our Award Winning Showroom And Walk On Our Beautiful Range Of Timber Flooring
Discover the floor of your dreams in Perth's premiere showroom experience
Professional advice from our flooring consultants
300+ sqm of flooring laid on display
Measure and quote on the spot
Relaxed environment – enjoy a gourmet tea or coffee
Take home samples to show your family and compare with our competitors
Your floor will stay flat and perform its role for a lifetime or we will replace, or repair, your floor at our expense*
Our Stabilised Solid® Floorboard Uses 100% Real Timber
From Top to Bottom
We guarantee to provide the industry's highest standard of installation. If not, your installation is free*
Our World Class Craftsmen Will Bring Your Home To Life
All Lifewood installers are hand selected for their craftsmanship, work ethic and family values
We make the installation process as seamless and convenient as possible
You won't pay a cent more than our agreed price or additional expenses will be covered by Lifewood*
A flow of beautiful tones, from blond through to deep chocolate, highlights of greys and rich reds, with low lights of softest pink hues… it can be as bold or subtle as you wish for your home.
Predominately a light blond-coloured timber, Marri has distinctive black gum veins interwoven throughout the boards, and is a striking backdrop to the current industrial look, a rustic homely feel, or a simple contemporary home.
A wonderful softly-toned canvas for all styles of home. It's light colour is perfect in contemporary homes, creating an impression of wide open space, but you'll find it so versatile you can picture it almost anywhere.
A Jarrah hardwood floor feels like a rich red wine in front of an open fire – warm, enveloping, great for a both grand home steeped in history or for a smart, modern look.
French Oak flooring has an elegance that is hard to find in any other a flooring product. Due to its availability, strength and beauty, Oak became the most popular flooring material in both Europe and North America.
We guarantee the durability and scratch resistance of all of our floors. If your floor does not perform to industry standards, we'll resurface the floor at our expense*
Recognition From Acclaimed Awards
Why Lifewood is a Better Long-term Flooring Choice
Handles moisture
Scratch resistant technology
Will not warp or cup
Easy to clean and maintain
Easily repair or replace individual floorboards
Re-sand and polished, multiple times
One job contact from beginning to end
Non-yellowing coating system
Easy to clean and maintain
Engineered to resist the natural movement
If you change your mind on your choice of floor at any stage before installation no penalties will apply*
We are proud to have worked with these builders
We guarantee your floor will be installed at the agreed time. If not, we'll pay your mortgage or rent until installation is complete*
Find out the cost of your floor – fully installed!
To instantly download our price guide, plus receive your FREE copy of the Insider's Guide to Buying Timber Flooring in Perth, enter your details and click the button below.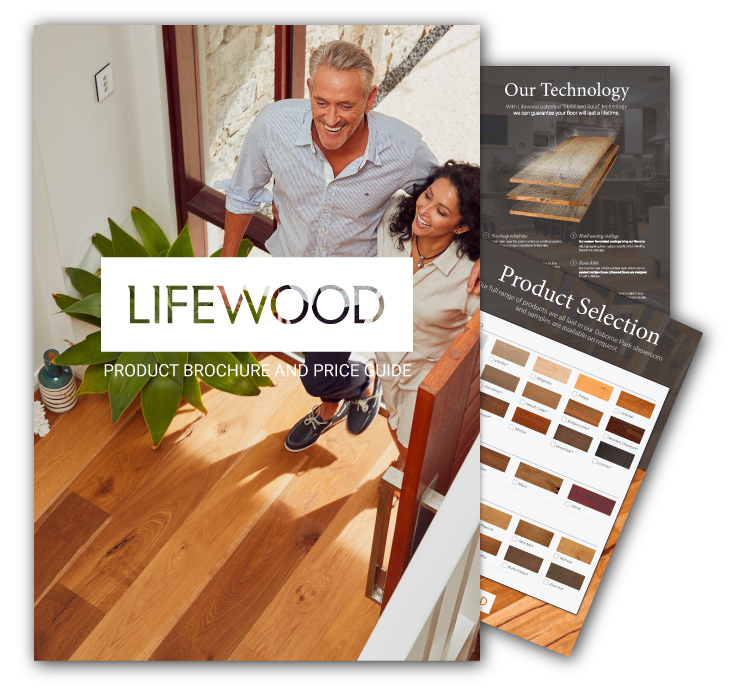 Chat with our friendly flooring consultants