Marri Flooring Home: Inspired By A New Interior Design
Walk through this new home with Lifewood's marri timber flooring
"I love that this product is pre-finished.."
"I love that this product is pre-finished, so there is no messy sand and polish to do after installation. It makes moving in easy.  I love how easy it is to clean and I just love Marri!"
Another benefit recognised by our client is, when the time comes to move, this flooring can enjoy a sand and re coat, much as you would rejuvenate the interior walls with a fresh coat of paint. This can be done up to four times, making this a truly long term investment that will last a lifetime.
Our client loves Marri so much she chose Marri timber for her dining setting, bar stools and cabinetry. The result is a welcoming home that blends the warmth and character of Marri with the clean lines of neutrals throughout.
Take a walk through this new home.
"Our experience with Lifewood has been exceptional. We really appreciate the quality of the product. The level of service we received from Mark and his team was extraordinary. Such a pleasure to deal with Lifewood. We love our quality timber flooring. We highly recommend Lifewood.
Melissa
Job and Installation Information
Type of Job:
This new home has been installed with 100% real Australian timber boards.
Product:
Coating:
Satin finish with 9-layered polyurethane UV protective coating.
Total Flooring Areas:
Entry
Dining
Kitchen
Lounge room
Passages
Staircase
Job Details:
Sub floor check and application of Moisture Barrier.
Explore our timber flooring collections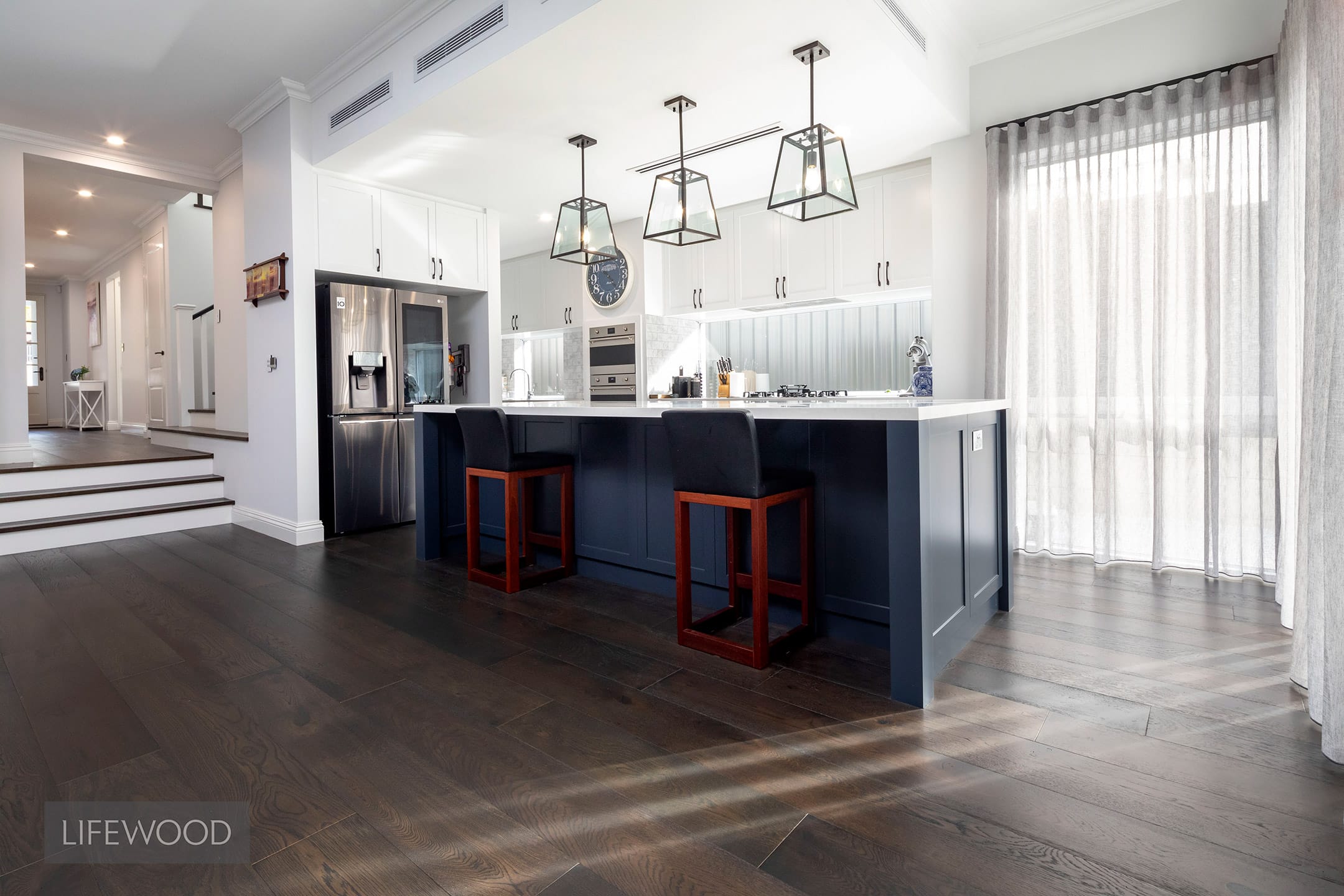 Explore more of our client's beautiful home designs.
Download the price guide and discover the price of your new floor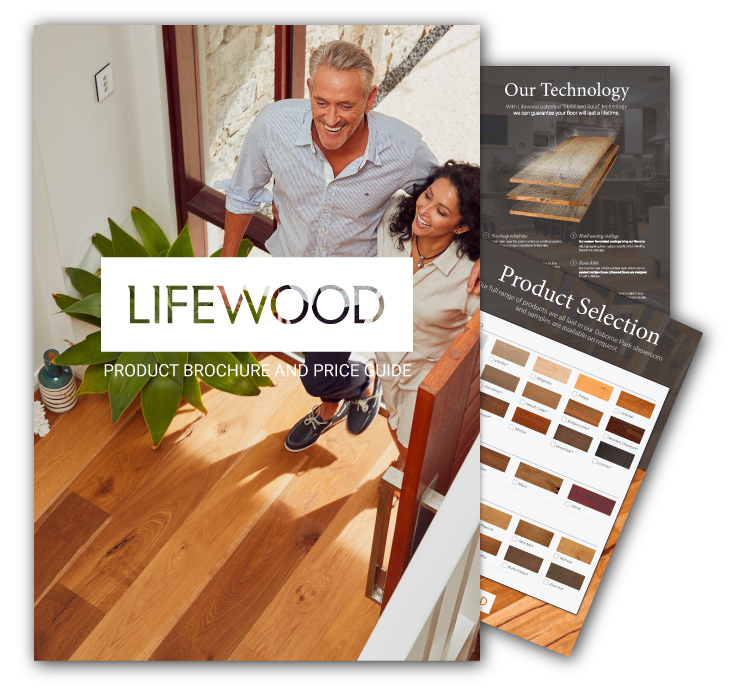 TRUSTED BY AUSTRALIA'S TOP BUILDERS & DESIGNERS